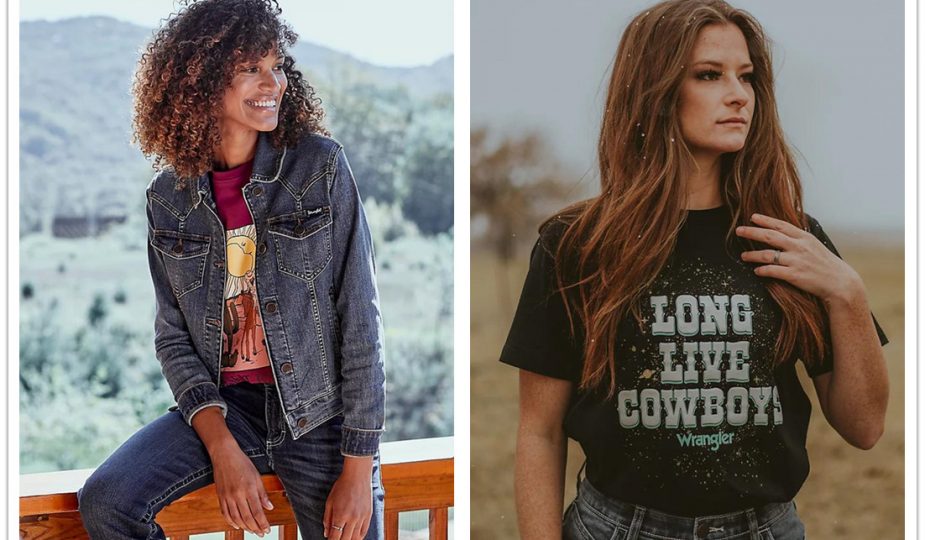 It's not all about how you look. Wrangler has left no stone untouched when it comes to denim. All so you can feel stylish and comfortable, with technologies that go entirely unnoticed by the untrained eye. Wrangler is your best choice for getting both style and comfort at a reasonable price range the next time you need a new top, jacket, or denim!
* This stylish jacket takes those essential practical elements to a whole new level, with lots of pockets and a workwear-inspired silhouette that goes with all your favorite graphic shirts.
* It's also made from a soft, long-lasting combination of cotton and hemp for a clean appearance you can feel good about.
* The women's Memory Maker is crafted with a combination of recycled fabrics and has traditional touches like flap chest pockets, original logo hardware, and 'W' embroidery.
* The brilliant tone of this women's denim jacket goes nicely with everything, from trousers to skirts and everything in between.
* A dual-entry flap pocket provides enough storage for your favorite outdoor items. The hood gives additional protection if the skies open up and rain, while the elastic cuffs and hem help keep out breezes.
* Whether you're exploring new territory or traveling through the city on a wet day, its lightweight construction and ventilated back collar allow ease of movement and comfort.
* Its short sleeves, simple shape, and 100 percent cotton construction make it a versatile piece to wear at work, play, and everything in between.
* Its western design, which includes a vivid pattern over the chest of an eagle soaring high above the mountains, adds the stylish attitude you want to any casual ensemble with its western flair.
* This shirt prioritizes comfort without sacrificing style with a cotton jersey weave and a relaxed shape. In addition, this tee looks great with your favorite pair of Wrangler jeans.
* A ribbed crew neck and short sleeves keep you looking your best no matter where the day takes you, while a screen-printed graphic design with a western twist puts your passion front and center.