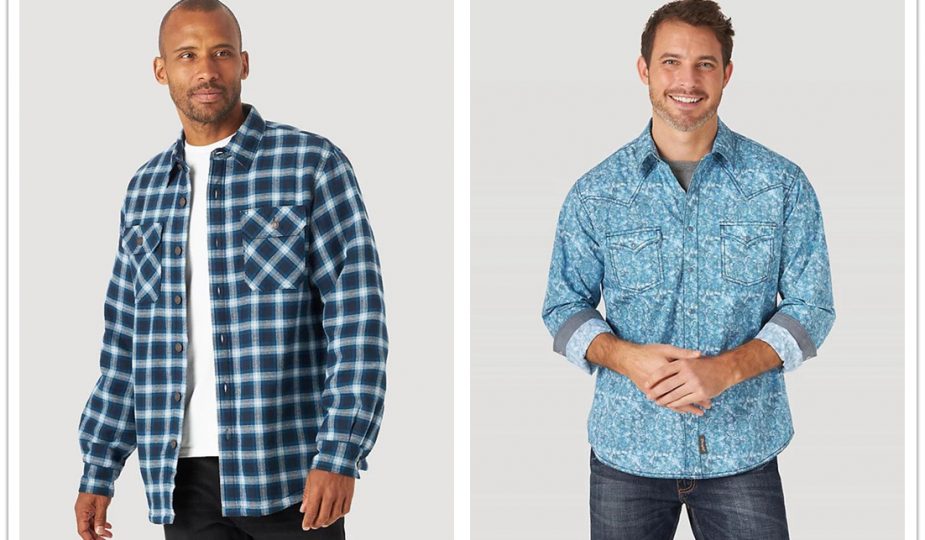 There's nothing quite like a classic shirt. With so many different styles and options to choose from, it can be hard to know which one is right for you. But don't worry, we're here to help. Here are 8 men classic shirts to buy from Wrangler.
The Cowboy Cut Long Sleeve Western Denim snap work shirt is crafted from fantastic quality denim making it much more durable than standard cotton workwear. These Wrangler shirts are designed with extra-long sleeves that allow you to easily roll them up or keep them down comfortably, perfect for in the field or in the farm.
The Men's Wrangler heavyweight plaid sherpa lined shirt jacket is a must-have in your wardrobe because it offers fantastic warmth and comfort whenever you need it. For colder days, this men's winter shirt is best paired with a long-sleeved tee or sweater while you can wear it on its own during the mild days.
The Cowboy Cut Firm Finish long sleeve western snap shirt is crafted from heavyweight, 10oz. cotton material makes it the perfect work shirt for unpredictable days on the job or on the ranch. This men's wrangler shirt features multiple snaps along with a single chest pocket which provides great versatility for your needs.
The Men's long sleeve fashion western snap shirt is a great casual option for everyday wear. The men's fashion shirt features an allover print fabric which comes with multiple snap closures and button front to make it look stylish yet comfortable at the same time. Paired with jeans or shorts, this men's shirt makes a great addition to your wardrobe.