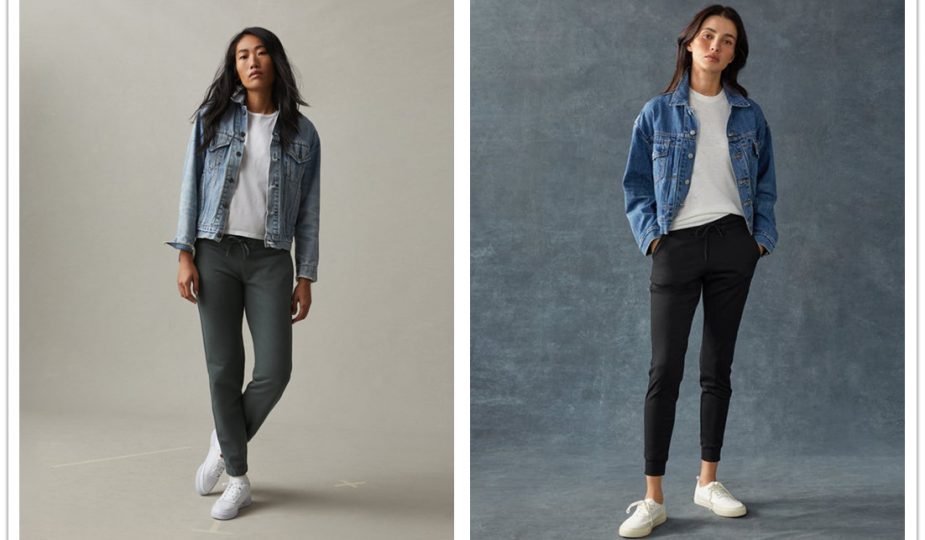 Sweatpants and leggings for women may be fashionable as well as functional. Choosing the proper fit for your body type is essential to minimize inconvenience or discomfort while wearing them in public. They're crafted of high-quality cotton with just enough elasticity to keep your legs and waist from feeling constricted.
* The softness of a sweatpant but clean and contemporary designs complement it. Designed with our superior French terry fabric and a flattering broad, straight leg, the Everyday Straight Sweatpant is perfect for everyday use.
* In addition to providing two pockets and a slimming look, a 2″ flat knit rib waistband sits flat against your body and doesn't slide around when you're moving.
* This slim-fit Women's Jogger has 100% French terry cotton midweight fabric, a channeled waistband with dye-to-match drawcord, and reinforced front pockets.
* The inseam reaches just above your ankle bone, and the legs are tailored for a narrow fit. Wear these for anything from your morning exercise to working from home.
* In its distinctive Ponte fabric, the City Jogger has a slim-yet-comfortable fit. This jogger is ideal for the weekend and beyond, with a channeled waistline, side pockets, and a tapered leg.
* The simple shape of these jogging pants refers to vintage joggers while maintaining a bright, tailored look.
* A legging is both attractive and comfy and ready for anything you have planned. Ponte fabric with a double knit construction resists pilling and fading after repeated washing and wearing.
* Beautiful stretch recovery gives this pant a flattering design quality that stays in place throughout the day.