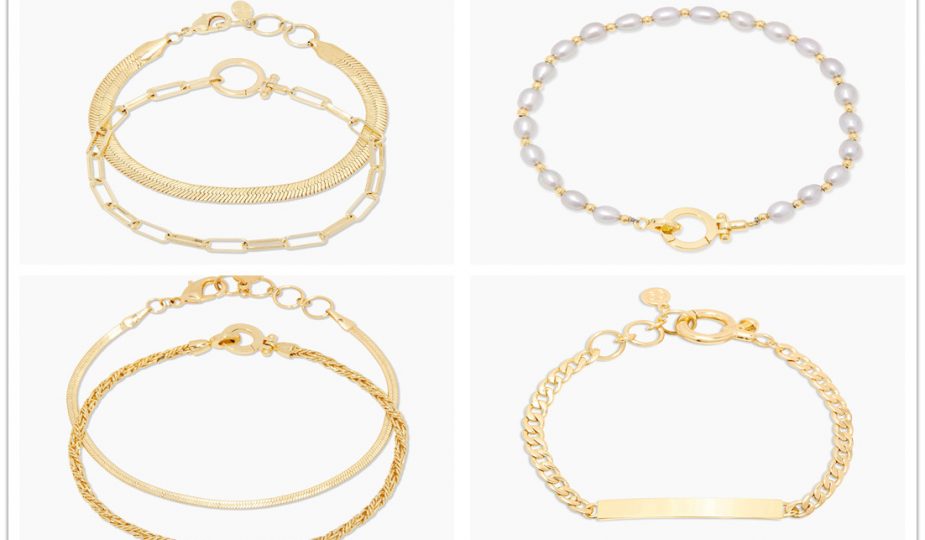 Accessories
7 Good Looking Bracelets To Lock Your Rock Your Outfit
We all know that accessories are needed to complete our outfits, but what is more significant is that they can also bring out your unique style and personality. In the ever-growing bracelet market, there are a thousand different designs of bracelets to choose from. It can be really hard for you to pick one or two pieces of bracelets while shopping. Here are seven bracelets from Gorjana Jewelry Shop https://gorjana.com/ that you can wear for any occasion and still rock the party.
This bracelet is made of gold-tone stainless steel with a hinge closure. The Emerson Hinge Bracelet has five oval charms that are one inch in length, and six round charms that are one-and-a-half-inch in diameter. However, although the bracelet looks simple, it is truly versatile to wear on any occasion.
This bracelet has adjustable closures to fit any size. In addition, it can be worn as a single bracelet or combined with the remaining five bracelets from the collection for a layered look. The Venice Mini Bracelet set is made of resin, alloy, and glass pearls that would surely match with any skin tone.
This bracelet is caged in a gold-plated bar and has resin base pearls that make it perfect to wear on the wrists of everyone from young girls to adults who are still looking for a stylish accessory to rock their outfit. The alphabet charm adds a personal touch to the bracelet and can be easily removed and replaced with any other charm.