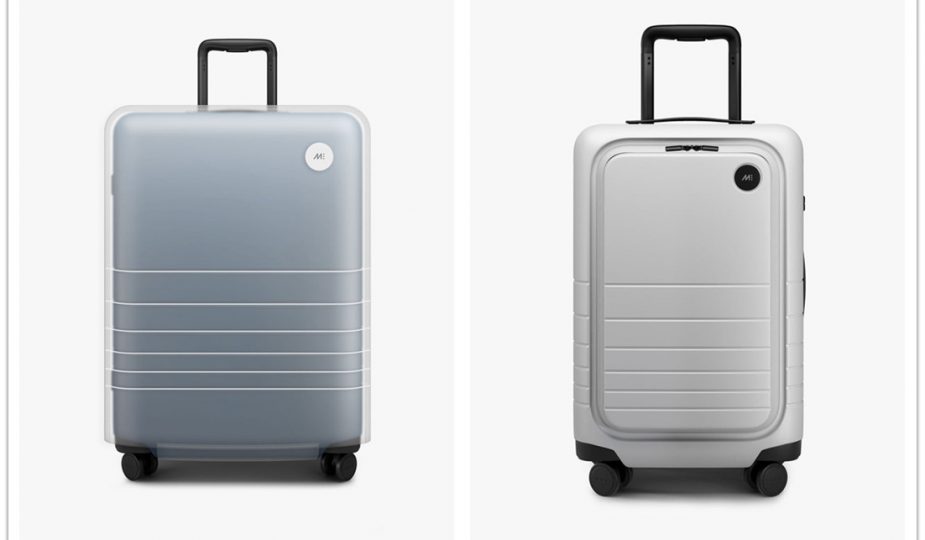 Accessories
10 Perfect Match Modern Travel Luggage And Wearing
What you wear and how you pack might be just as essential as where you go for the contemporary traveler. We're here to help you plan a vacation to your favorite European city or a month-long tour across Asia. The luggage will protect your clothes from damage while traveling and serve as the perfect companion for an entire wardrobe. These travel-sized packing cubes will make organizing your belongings a breeze.
* This award-winning design, made of aerospace-grade, water-resistant German polycarbonate, enables you to carry everything you need while fitting in the overhead bin on practically any airline.
* It's built to withstand travel demands, with a water-resistant, sturdy frame and best-in-class German Hinomoto Lisof Silent Run 360wheels.
* You can adjust the telescopic handle to four different heights to accommodate every user, and the compression cushion on the inside allows you to pack more effectively than ever before.
* This carry-on provides travelers with more packing room for those last-minute purchases or impending deals at their favorite places.
* It fits a 15-inch laptop and protects it with the same aerospace-grade polycarbonate that the rest of the case is made of—designed to provide in practically any flight's overhead bin, wherever in the globe.
* The Carry-On Pro is made with the same high-quality materials as with other luggage, including an aerospace-grade polycarbonate hard shell to resist the rigors of regular travel.
* It is equipped with anodized aluminum corner guards, an indestructible polycarbonate exterior, and all of its components are color-matched.
* Its sleek, simple design is designed to survive years of use while still appearing new. A large layout with an adjustable compression cushion and inside compartments for organizing awaits you inside.
* Designed with an impenetrable combination of aluminum and German polycarbonate, this is the first Hybrid Carry-On Plus. It is extraordinarily light and durable, and it is meant to last.
* The durable Hinomoto wheels glide lightly over any terrain, assuring that it will survive for many years to come.
* This mid-weight sweatshirt is made of exceptionally soft, breathable cotton. It has drop shoulders, a relaxed fit, and minimal elastic cuffs to keep you cool, snug, and comfortable in all seasons and situations.
* The gender-neutral Kyoto Long Sleeve is a modern take on the classic crewneck sweatshirt, with a relaxed fit and minimal, that provide an elevated, unobtrusive look to any outfit.
* The Kyoto Pants are a balanced combination of sophisticated slacks and athletic jogging trousers, with a clean, straight-cut style with a slight taper at the hem and minimal, barely-there elastic cuffs.
* These mid-weight pants are made of wonderfully soft, breathable cotton and are intended to keep you cool, snug, and comfortable in all seasons and situations.